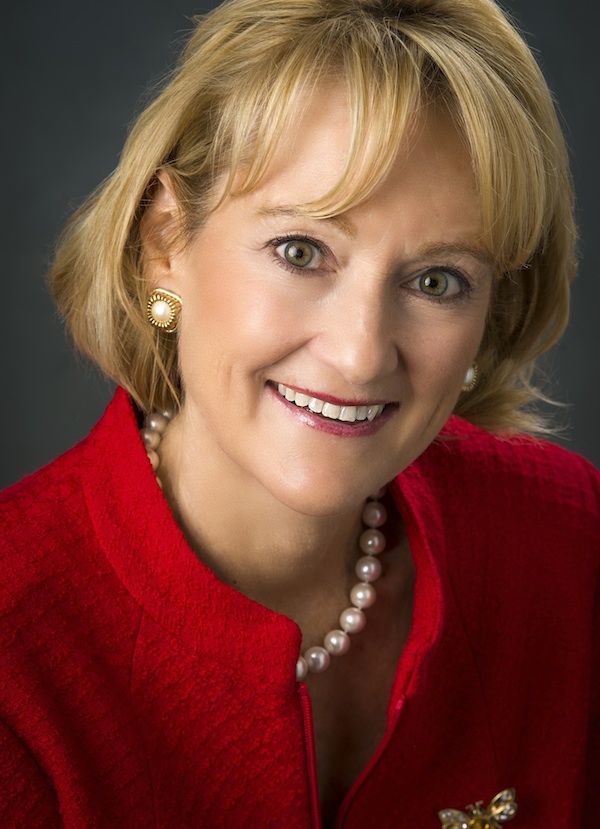 The Integrated Leadership model embraces and leverages the strengths of both male and female leaders. As mentioned in my last post, Integrated Leadership: Building on the Benefits, recent research revealed that its not brain differences that are behind the diverse approaches each gender takes when it comes to thinking, communications, and problem-solving.
Instead, such differences may be based on social experiences and other factors that women and men experience. Regardless of why there may be gender-based nuances in problem-solving approaches and decision-making/communication styles, when organizations adopt a more gender-balanced approach to leading others, there is a significant, positive effect: better business outcomes.
To take one example of how this concept plays out in many industries, consider that attaining strong customer loyalty requires a mix of approaches, strategies, and skill sets for best results. It's important that teams do their homework by researching customer-buying trends, analyzing market data, and crunching numbers to determine competitive pricing. But there's an emotional-intelligence side to the equation as well, which involves building trust with clients to create meaningful relationships, and consistently demonstrating the mutual benefits of doing business together.
In my recent book Make Room for Her, I shared case studies of how Fortune 500 companies—including IBM—have used Integrated Leadership to produce better results for their leadership teams. IBM has drawn on the benefits of an Integrated Leadership approach for many years, creating a culture through thoughtful and targeted training where men and women recognize each other's strengths and leverage them to get jobs done.
During my research for the book, Rich DeSerio, who at the time served as manager of IBM's Global Design Team for Leadership Development, shared with me how his global team used Integrated Leadership to solve daily challenges. Rich said:
"My team and I are fairly balanced. Even with a small group of nine, I have people who are way out on the creativity side, and then I have others who can solve any problem with math. Getting those people together to work on a program design produces the opportunity for integration… And it's all done in a very open and honest way. With this integrated approach, we have been able to accomplish state-of- the-art leadership programs and sustainable learning solutions for IBMers."
Rich added that this type of Integrated Leadership model helped to give IBM a competitive advantage by staying ahead of the curve in innovation. "At IBM, we need the kind of rapid innovation that separates great organizations from ordinary ones," Rich told me. "We know what happens to the ordinary ones. They disappear."
Like Rich and the team that he led, if you're in a leadership role in any industry, it's important to find ways to blend creative thinking with the capacity for successful implementation. To that end, it's vital to identify your own leadership traits and communication styles, as well as those of your team members, to ensure that you can jointly capitalize on the right balance for the best possible results.
If you lead an organization and are interested in attaining Integrated Leadership, ask yourself the following questions:
How balanced is my leadership team in terms of strengths and skill sets?
Does my team composition provide a wide enough spectrum of thinking styles, traits, dispositions, and behaviors to ensure we are achieving integrated outcomes? What do we have, and what is missing?
Does each team member understand his or her thinking style—as well as thinking styles of others on the team—and the importance of harnessing those areas of excellence to attain maximum results and ultimate success? How can I help my team gain greater awareness in this area, and encourage team members to take appropriate action based on what they know about each person's work styles and preferences?
What can I do to attain greater gender balance and take advantage of the Integrated Leadership model to ensure that I maximize the potential of all my team members?
Every strong leadership team needs individuals who, together, represent a wide range of thinking styles and approaches. By integrating each individual's unique way of working, leaders can help foster a natural and more gender-balanced equilibrium among their teams—where complex problems get solved and the ultimate solution benefits the entire organization.
Rebecca is an internationally acclaimed and sought-after keynote speaker, leadership expert, and contributing editor for Harvard Business Review and the Huffington Post.
Interested in having Rebecca speak at your company, visit: www.rebeccashambaugh.com
To learn more about SHAMBAUGH's integrated leadership solutions, visit: www.shambaughleadership.com
Rebecca is author of the best-selling books It's Not a Glass Ceiling, It's a Sticky Floor, Leadership Secrets of Hillary Clinton, and Make Room for Her: Why Companies Need an Integrated Leadership Model to Achieve Extraordinary Results.
Share this post?